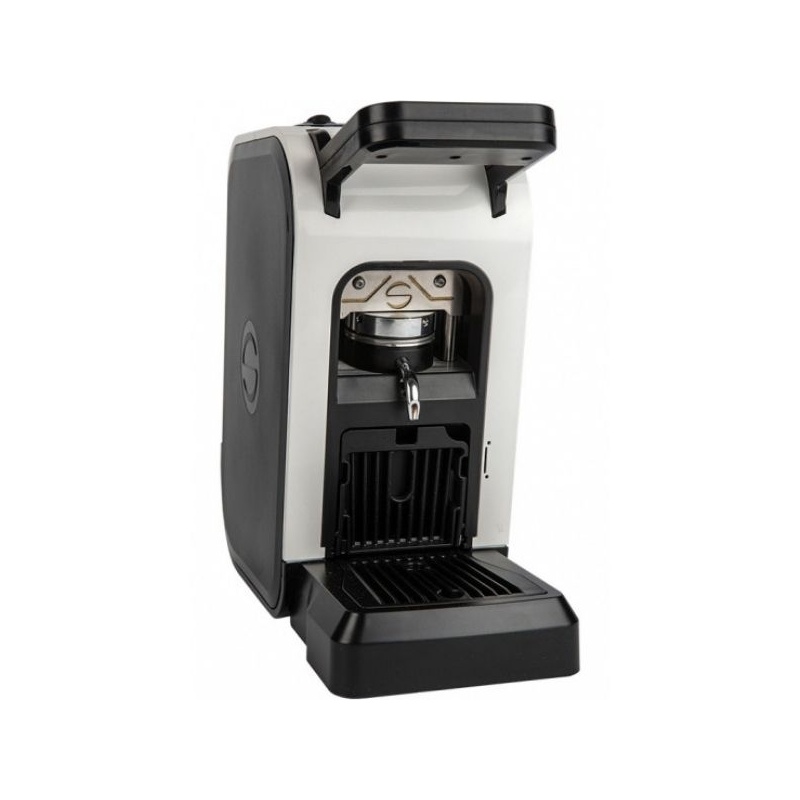  
Spinel Ciao Cialda
Machine for ESE 44mm pods

1L water tank
The coffee machine from Spinel, the Ciao Cialda model compatible with ESE 44mm pods is a machine with new and captivating shapes. Its dimensions are thus reduced to allow intuitive and simple use both in the office and at home. The Spinel Ciao Cialda consumes little energy.
Its patented self-cleaning hydraulic system prevents scale formation within the machine to guarantee quality and longevity. With a central locking system, the machine guarantees great stability and safety in use. The closure of the ESE pod then becomes optimal by allowing a high quality extraction. The body of the machine in ABS allows quick access to the various internal components of the machine to facilitate its maintenance.
With an external cover for water filling, water supply becomes very simple, intuitive and controlled. The few features of the Spinel machine make the coffee experience exceptional, with an Italian-style movement.
Settings and functions
| | |
| --- | --- |
| Capacity | To 10 coffees/day |
| Water tank capacity | 1 L |
Specifications
| | |
| --- | --- |
| Height | 30 cm |
| Width | 14 cm |
| Depth | 33 cm |
| Weight | 5 kg |
| Color | White |
Preparation
| | |
| --- | --- |
| Preparation temperature | Thermofix |
Others
| | |
| --- | --- |
| High efficiency pump | |
| GIFT | 🎁500GR de café + Bon CHF 20.- |