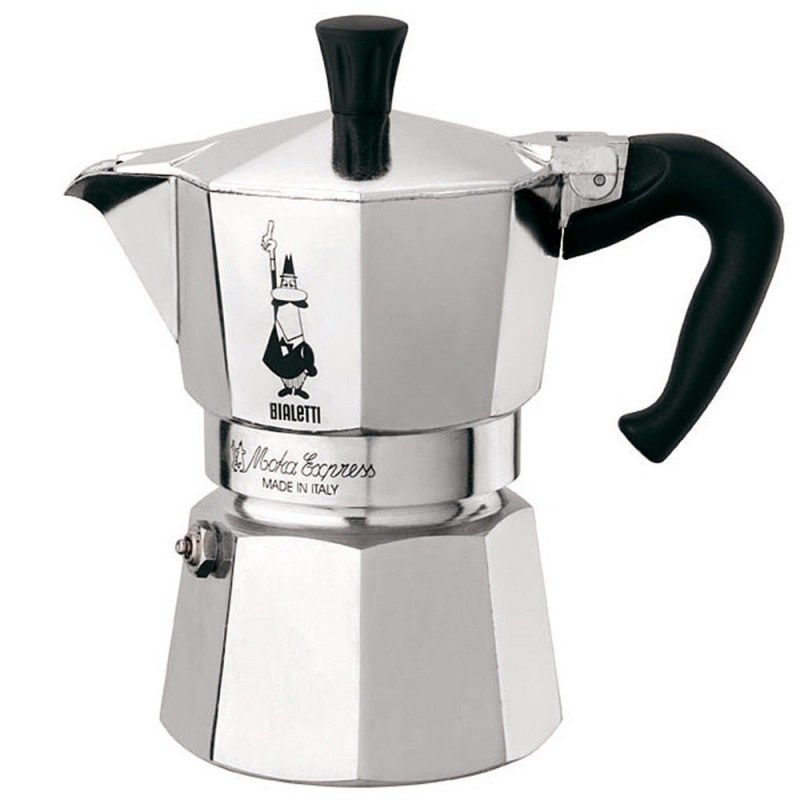  
Bialetti - Moka Express 6 Cups
For ground coffee

For a preparation of 300ml

Compatible with electric and gas hobs
The Moka Express Italian coffee maker available in several colors is ideal for lovers of Italian coffee. Easily modular and removable, it is easy to maintain thanks to its spare parts. Compatible for both gas and electric hobs, it adapts to all kitchen environments. For more than 80 years, the Bialetti Moka Express has been the coffee maker of choice for consumers because it allows coffee to be brewed with quality, for rich and authentic aromas. Its 8-sided shape diffuses heat to improve infusion and make it balanced.
Type of coffee
Ground coffee
Coffee grinding
Italian Coffee Maker
Volume préparation
300 ml
Color
Chromium
Body
Aluminium
Material
Aluminium
Plate compatibility
Gas use
Hotplates
By
Jacques O.
on 27 Aug. 2020
(

Bialetti - Moka Express 6 Cups

)
:
Jacquesoswald
Cafetière super bonne en fonction et de très jolie forme. Pour un bon café. Merci aussi pour la livraison, rapide et devant la porte.
By
Nicolas-Julian H.
on 17 Nov. 2018
(

Bialetti - Moka Express 6 Cups

)
:
Nicolas-JulianHILBOLD
Très bon produit, je l'utilise depuis plusieurs mois et c'est vraiment un plaisir. Facile à utiliser, même des les brumes du matin.
Laissez tomber les capsules, aucun intérêt de tant polluer alors que c'est si simple d'avoir du bon café.
Quatre étoiles parce que nous considérons que c'est plus pour 3 tasses que pour 6 (question de dosage !).
By
Benjamin B.
on 03 Sept. 2018
(

Bialetti - Moka Express 6 Cups

)
:
BenjaminBähler
Qualité italienne, avec qualité de service suisse.