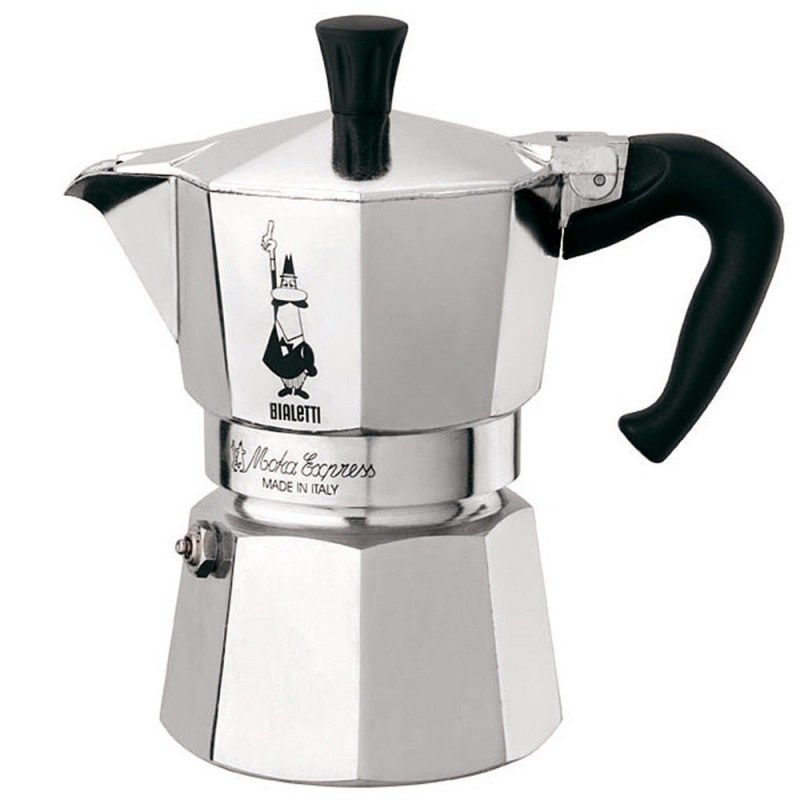  
Bialetti - Moka Express 6 Cups
The Bialetti Moka Express coffee maker celebrates more than 80 years of elegance and simplicity. The Moka Express has become iconic and has allowed millions of consumers to enjoy the great Italian coffee.
With this Moka Express 6-cup coffee maker, you can prepare up to 300ml of rich and authentic coffee in just a few minutes. Bialetti's distinctive 8-sided shape lets you spread the heat perfectly to enhance the aroma of your coffee.
This coffee maker is not suitable for induction hobs and must be cleaned by hand.
By
Jacques O.
on 27 Aug. 2020
(

Bialetti - Moka Express 6 Cups

)
:
Jacquesoswald
Cafetière super bonne en fonction et de très jolie forme. Pour un bon café. Merci aussi pour la livraison, rapide et devant la porte.
Report abuse
By
Nicolas-Julian H.
on 17 Nov. 2018
(

Bialetti - Moka Express 6 Cups

)
:
Nicolas-JulianHILBOLD
Très bon produit, je l'utilise depuis plusieurs mois et c'est vraiment un plaisir. Facile à utiliser, même des les brumes du matin.
Laissez tomber les capsules, aucun intérêt de tant polluer alors que c'est si simple d'avoir du bon café.
Quatre étoiles parce que nous considérons que c'est plus pour 3 tasses que pour 6 (question de dosage !).
Report abuse
By
Benjamin B.
on 03 Sept. 2018
(

Bialetti - Moka Express 6 Cups

)
:
BenjaminBähler
Qualité italienne, avec qualité de service suisse.
Report abuse