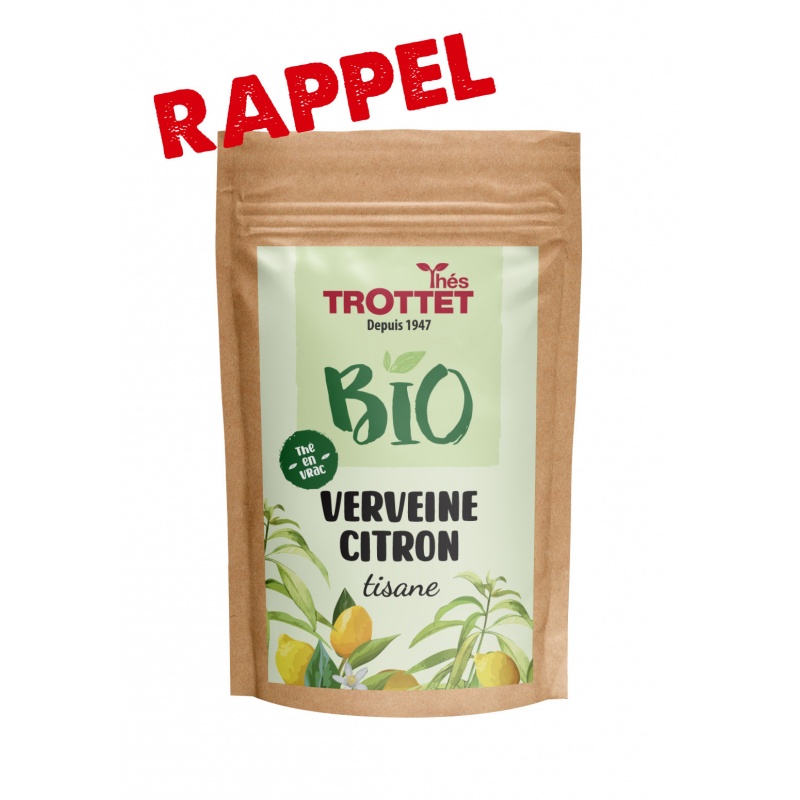  
Lemon Verbena 60G
Attention, ce produit est en rappel. Il contient plus de perchlorate que la limite autorisée. Si vous avez ce thé, merci de le détruire et de nous contacter pour remboursement. 
Verbena-lemon infusion plays a great protective role against inflammation. Known to be a muscle relaxant, it is also known to relieve colds, aches or sprains. Its main virtues are based on the relaxing and calming effect throughout the day.
To prepare lemon verbena herbal tea, we recommend that you prepare hot water at a maximum of 100 ° C with 12 to 15 grams of lemon verbena herbal tea per 1 liter of water. Let infuse for 5 to 7 minutes at most then enjoy while still hot.
| | |
| --- | --- |
| Aromas | Verbena |
| Features | Sans théine |
| Conditioning | 60G |
| Preparation temperature | 100°C |
| Preparation time | 5 - 7 min |
| Astuce de préparation | 12 to 15 G per liter |
| What time of day | All day long |
| Benefits | Anti-inflammatory, Muscle relaxant, Relieves colds, aches and strains |