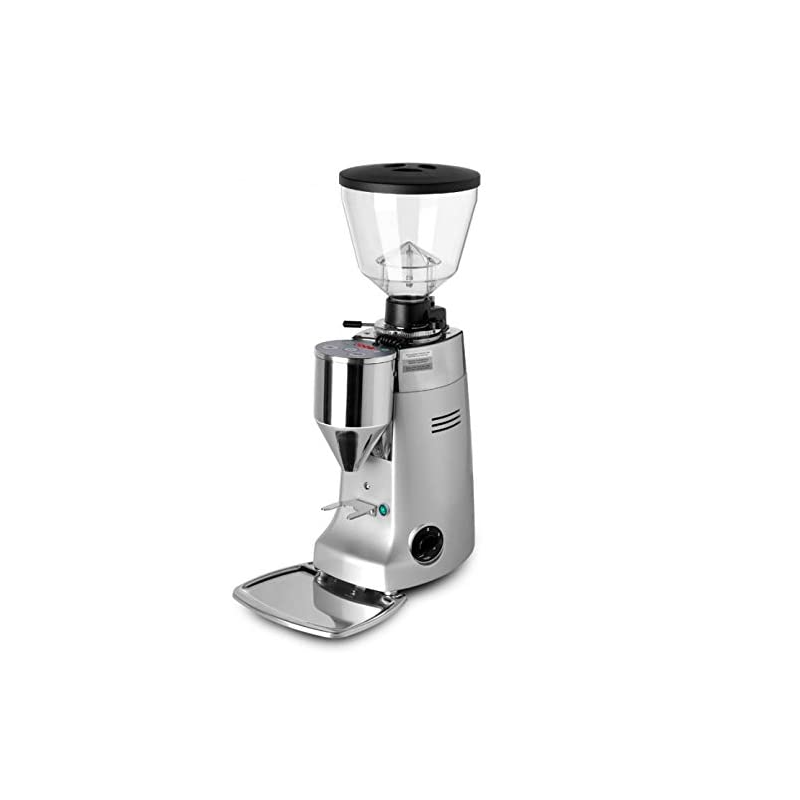  
Mazzer Kony Electronic
100% electronic coffee grinder

conical wheels

1.3 kg hopper

High accuracy
The Mazzer Kony electronic coffee grinder is a polished aluminum grinder with 100% electronic control ventilation for motor cooling management. Its dosing unit is also high quality electronics, complete with slowly rotating grinding wheels. It is ideal for restaurants or bars that supply large quantities of coffee.
This 100% electronic system keeps the engine cool for long-term use.
The Kony Mazzer coffee grinder develops the full potential of coffee aromas. It allows you to instantly grind the doses ordered, quickly and with high precision. The conical steel wheels allow you to grind with confidence, without damaging the material.
With a hopper capacity of 1.3KG (ground coffee), the Mazzer coffee grinder is ideal for large-volume espressos.
Specifications
| | |
| --- | --- |
| Height | 65 cm |
| Width | 24 cm |
| Depth | 42 cm |
| Weight | 20 kg |
| Power | 450 watts |
Others
| | |
| --- | --- |
| Type of grain mill | conical wheels |
| Material | Aluminium |