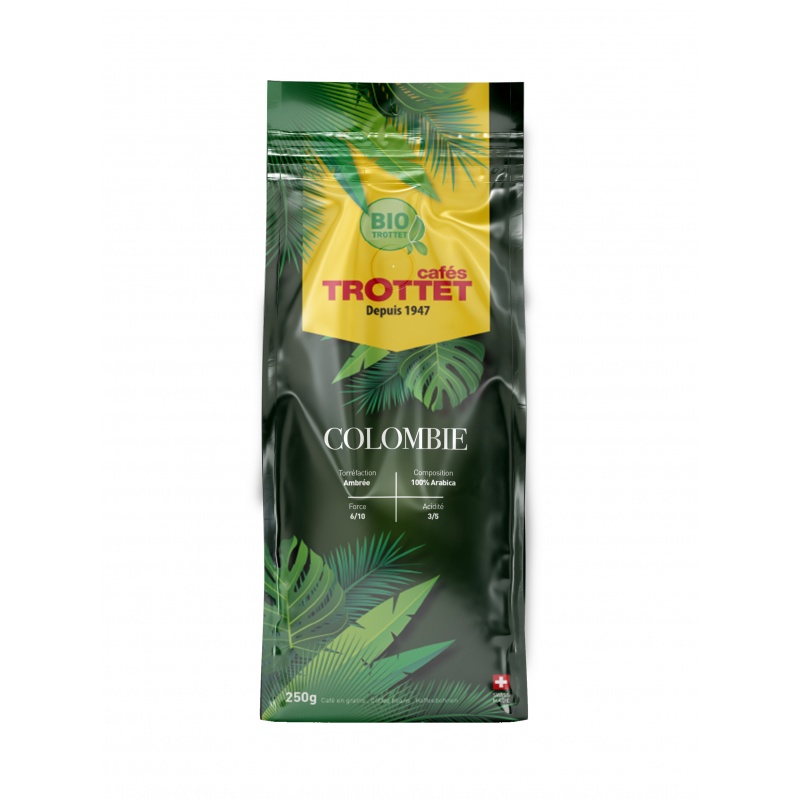  
Colombie Bio 250G
Aromas of hazelnut, chocolate

100% Organic Arabica

Strength 4/10

Roasted for espresso and filter
Colombian coffee is famous for its aromas of hazelnuts and chocolate, which give it a unique and delicious taste. With a strength of 4 out of 10, this is a very light coffee, suitable for those who prefer a mild, light-bodied drink. Its character is very sweet and very greedy, with a weak body and acidity. Its flavors are smooth and round in the mouth, offering a great taste experience.
Colombian coffee is grown in mountainous regions, where climatic conditions and nutrient-rich soils contribute to its unique and complex taste. The aromas of hazelnuts and fruits combine to create a delicious combination that will please the most discerning coffee lovers. It is known for its sweetness and gourmet flavor, which makes it ideal for coffee lovers looking for a delicate and pleasant tasting experience. In summary, coffee from Colombia is an ideal choice for coffee lovers looking for a smooth and indulgent tasting experience, with aromas of hazelnuts and fruits.
BIO Inspecta gave us the certification of organic coffees. The Eurofeuille logo ensures compliance with the regulations on organic farming in Europe.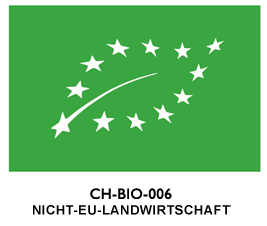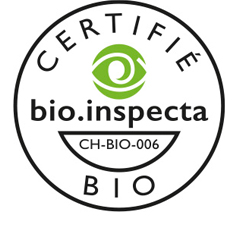 | | |
| --- | --- |
| Aromas | hazelnut, chocolate |
| Roasting | Amber - Expresso and filter |
| Strength | 4 |
| Acidity | 2/5 |
| Origin | Colombia |
| Composition | 100% Arabica |
| Process | Washed |
| Method of preparation | Expresso, filter |
| Features | Bio |
| Conditioning | 250G |
| Character | Harmonious |
| Made in | Switzerland |