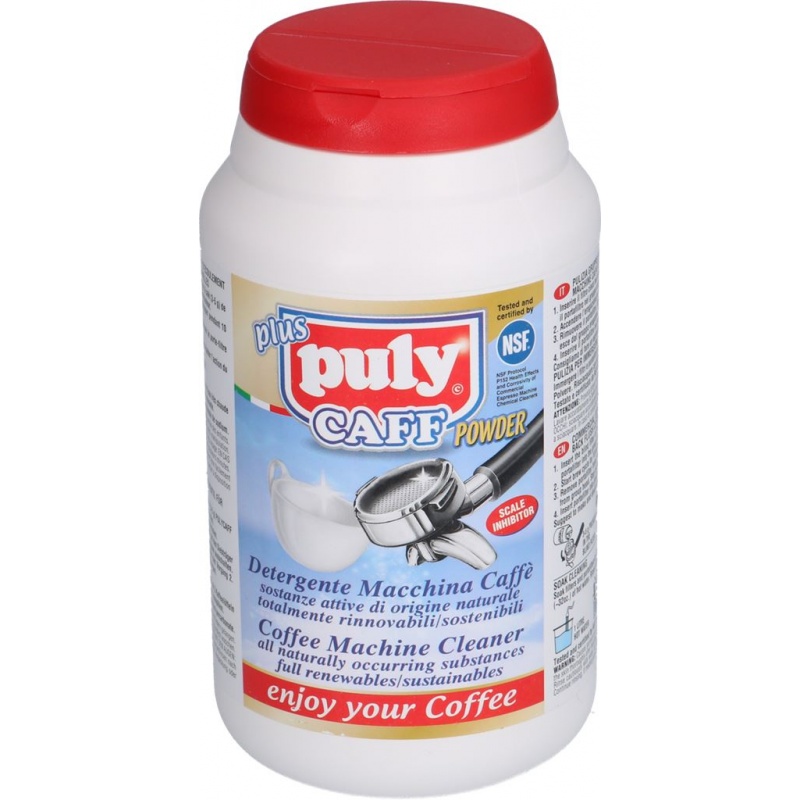  
Discover PulyCaff: 570G powder, coffee machine cleaner specially adapted for infusion heads for professional "manual espresso" coffee machines. It has a very degreasing, effective and limescale-preventing effect. By regularly cleaning your coffee machine, you prevent the build-up of limescale and coffee fat. Finally, regular maintenance of the groups ensures a consistent quality taste.
Coffee machine maintenance process:
Between 3 to 5 grams of PulyCaff powder to insert into the "blind" filter of your coffee machine. This filter is the filter without hole/perforation.
Simulate a coffee by leaving a waiting time of 10 seconds. Unload, rinse while repeating this process 5 times. Remove the blind filter then place the usual filter then repeat the action 3 times without coffee. Finally, repeat the action with coffee.
To descale the spare parts (filter, filter holder, accessories), simply dilute 10 grams of powder in 1 liter of boiled water and let everything sit for 1 hour.
Please note: the powder is only suitable for parts made of high-quality stainless steel or plastic.