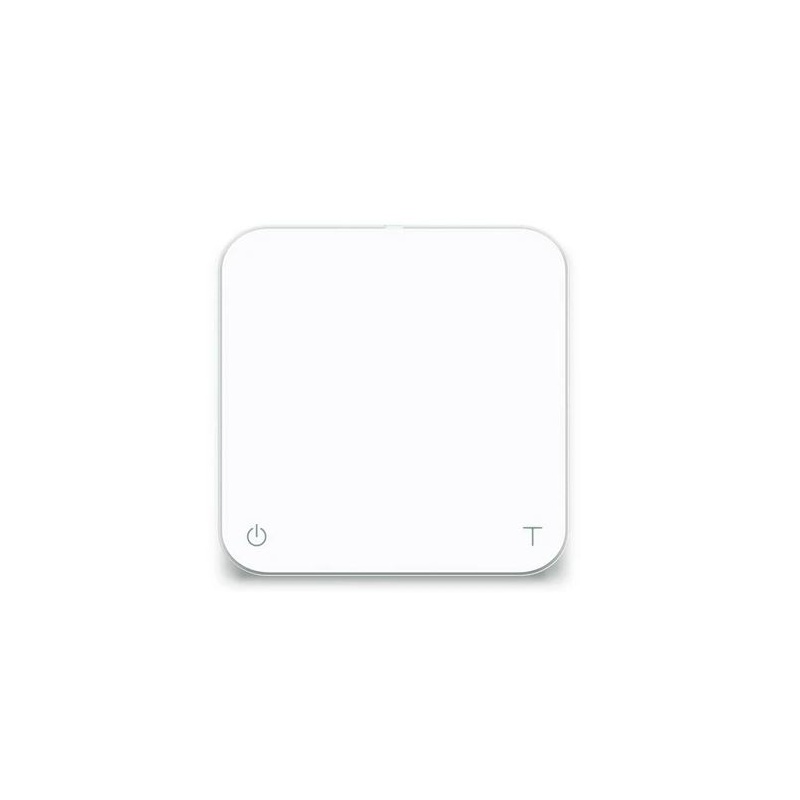  
ACAIA Digital Scale Pearl White
Do you want to brew coffee with a scale? This is the scale for you. It is not a simple scale: it is an extremely precise product, reactive and very easy to use. All its programming is useful for a perfect coffee. For coffee lovers, you can monitor the grammage, time and brewing rate of your coffee.
You can connect your scale to your smartphone to make your Slow Coffee recipes in a digital and modern way! With Bluetooth which is integrated into the scale and its applications downloadable on Android and iOS, you can carry out your little coffee tests through your phone.
The balance is composed of an incredible precision of 20ms with a battery lasting between 20 and 30 hours.
It charges using its cable like a smartphone.
The smartphone application is only available in English.
Stopwatch, dispenser, balance