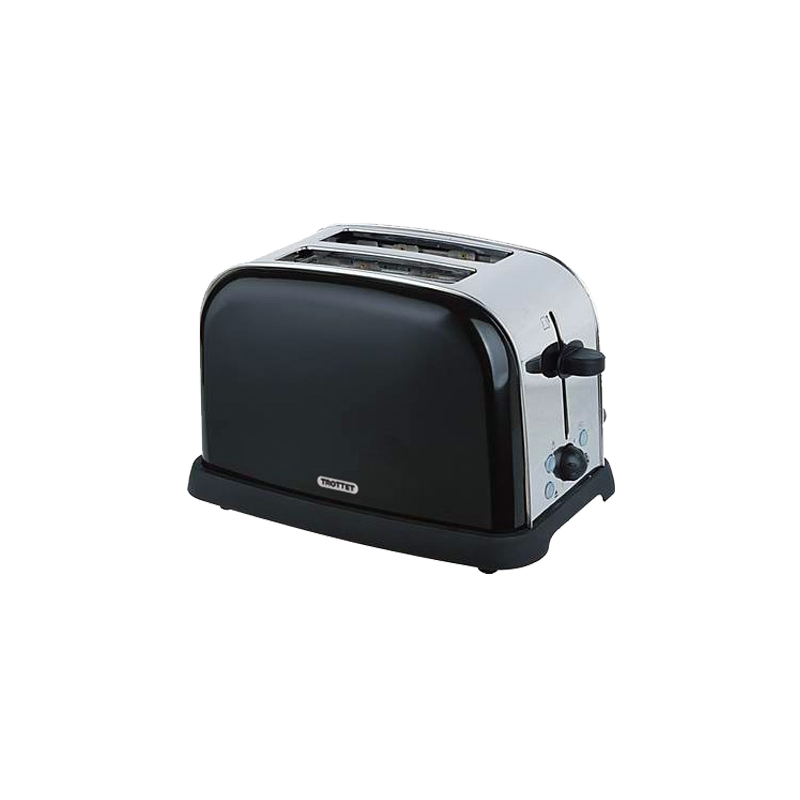  
The Toaster "Toaster" is equipped with an automatic centering for the bread. Its function is to reheat the bread, toast the bread on one side, or the adjustable gilding toasting system on both sides. It has a crumb drawer for easy cleaning of the toaster. The rising of the bread is done automatically, or by the pressure of a "stop" shower. The toaster, available in red or black, is ideal to accompany you with your skimmed slices in the morning, with a small coffee, to start the day well.
Height
19 cm
Width
18.5 cm
Depth
29 cm
Power
850W
Color
Black
Material
Plastic
Stainless steel
By
Marie-Thérèse R.
on 27 May 2021
(

Trottet Toaster Black

)
:
By
Logean P.
on 09 March 2021
(

Trottet Toaster Black

)
:
Grille pain
Appareil de très bonne facture.
Idéal!
By
francoise R.
on 31 Jan. 2021
(

Trottet Toaster Black

)
:
Françoise Risse
je le trouve très bien avec plusieurs fonctions, ne prend pas beaucoup de place dans le buffet.
fait du bon pain grillé
By
Alexandre M.
on 30 Jan. 2021
(

Trottet Toaster Black

)
:
Grille Pain
Fonctionne très bien, mais un peu volumineux