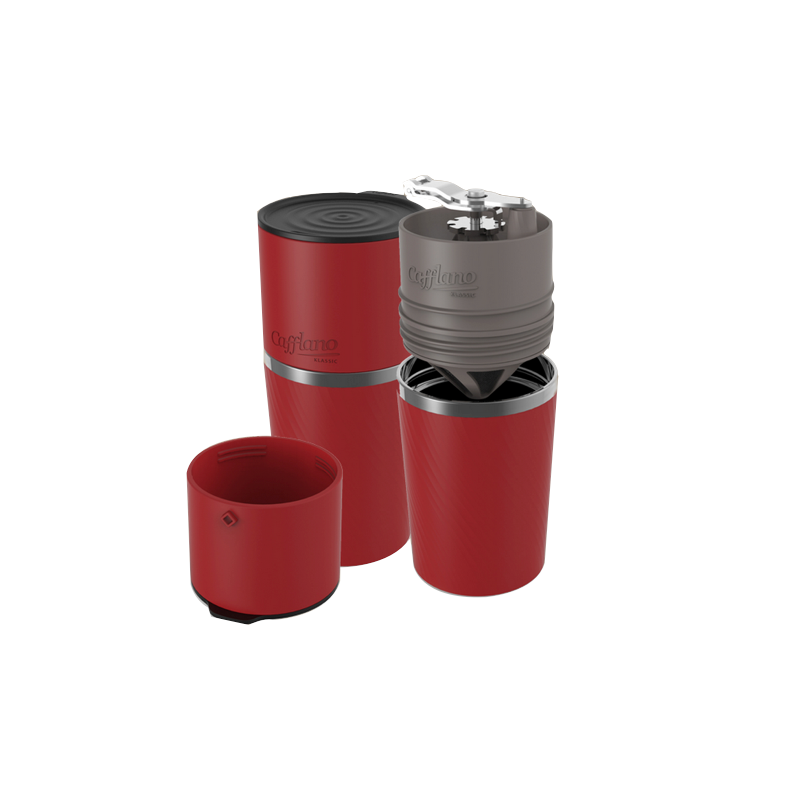  
Cafflano Red
Cafflano is a nomadic coffee bean machine that will allow you to make a delicious filter coffee anywhere without electricity.
This all-in-one concept includes a grinder, pourer, thermos, and permanent filter. Coffee maker ideal for travelers, coffee lovers, the Cafflano is easy to carry. The integrated mill grinds on the moment and thus enjoy all the freshness of coffee aromas, even while traveling.
Roaster tips: the grind, medium, type Italian coffee maker. Between 7 and 12gr of coffee for 100ml of water.
use
1. Unscrew the top of the coffeemaker.
2.Unscrew the top of the lid and place it near the coffeemaker.
3. Pour 15 to 20 grams of coffee into the grinder and grind.
4.Then unscrew the mill
5. Pour warm water into the lid and install the top part over it to prevent overflow during the flow.
6. Lightly moisten the grind with warm water and let stand for about 30 to 45 seconds
7. Pour the rest of the water sparingly
8.Remove the filter and enjoy in the cup provided for this purpose.