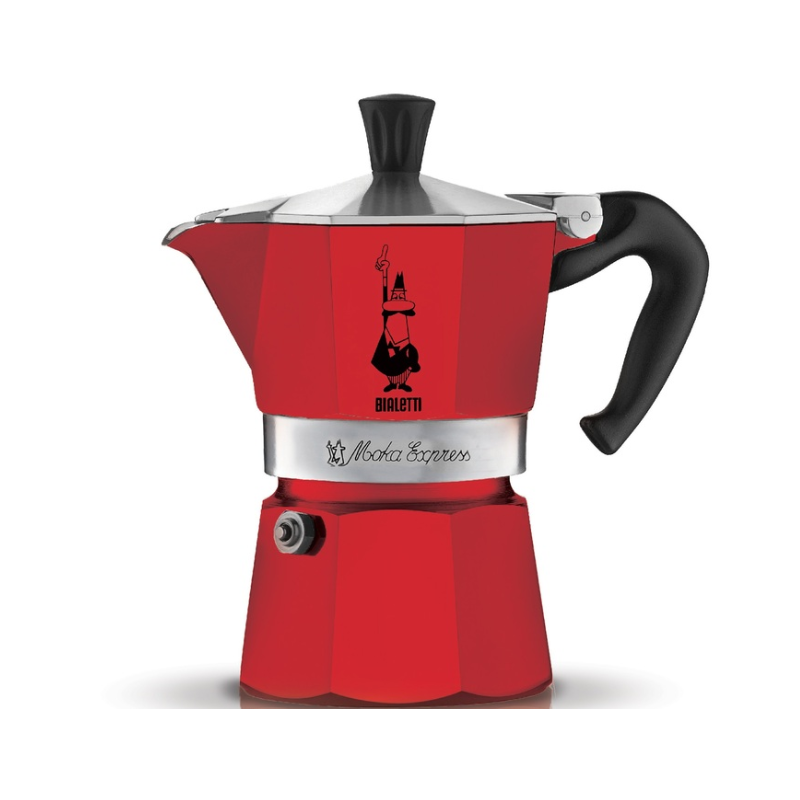  
Bialetti - Moka Express 3 Cups
The typical coffee maker of 80 years is reborn thanks to the brand Bialetti. The express mocha has become symbolic and has allowed millions of coffee lovers to enjoy the great Italian coffee.
The Moka Express 3 cups red coffee maker allows you to prepare up to 150ml of coffee in minutes. Bialetti's eight-sided design allows heat to be spread evenly to enhance the aroma of your coffee.
This coffee maker is not suitable for induction hobs and must be cleaned by hand.
By
Jean-François M.
on 04 Dec. 2020
(

Bialetti - Moka Express 3 Cups

)
:
Petite mais élégante
Très joli design et pratique juste pour une personne
Report abuse