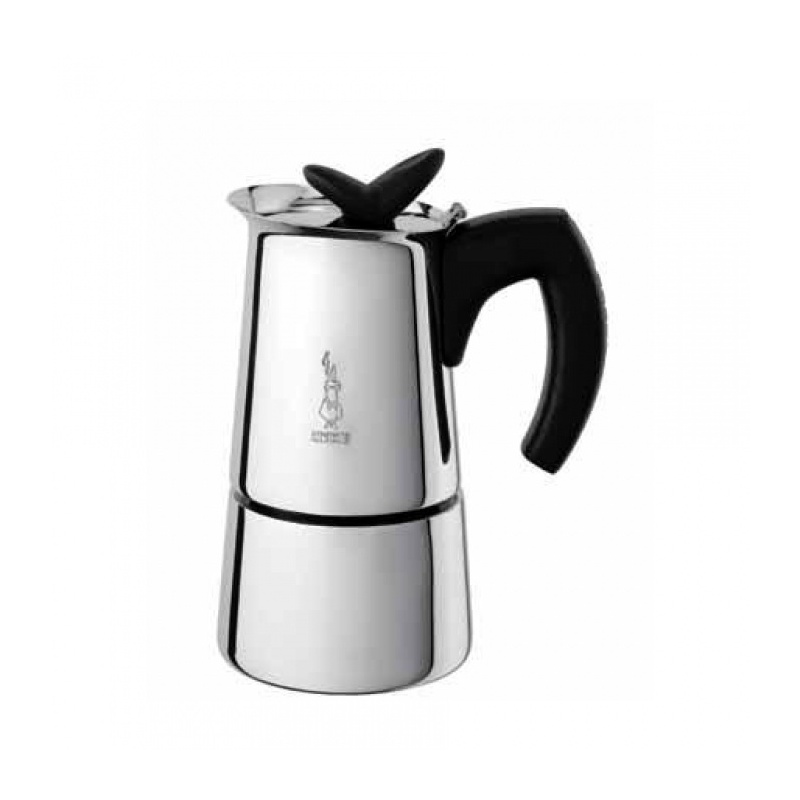  
Bialetti - Musa Induction 6 Cups
Bialetti started in Italy, but has become a leading brand worldwide because their high quality products bring simplicity, functionality and beauty to your kitchen.
Their technological advancement and style combine to create cookware that is simple to use and simply beautiful.
Discover this Italian coffee maker that is entirely made of stainless steel. Indeed, thanks to the button and its super handle in athermic material, the Bialetti will help you avoid any burns.
This coffee maker can be used on gas as well as on electric plates or induction plates.
She can even put in the dishwasher.
By
André B.
on 29 Nov. 2020
(

Bialetti - Musa Induction 6 Cups

)
:
Musa 6 tasses
Cafetiere très sympathique ! Il faut s'habituer au format "6 tasses" ! L'italien la boit très serrée ! Elle nous fait 2 tasses au déjeuner, format Suisse !
De ce pas nous allons commander la 10 tasses !
Merci à vous pour votre site très convivial !

André et Martine
Report abuse