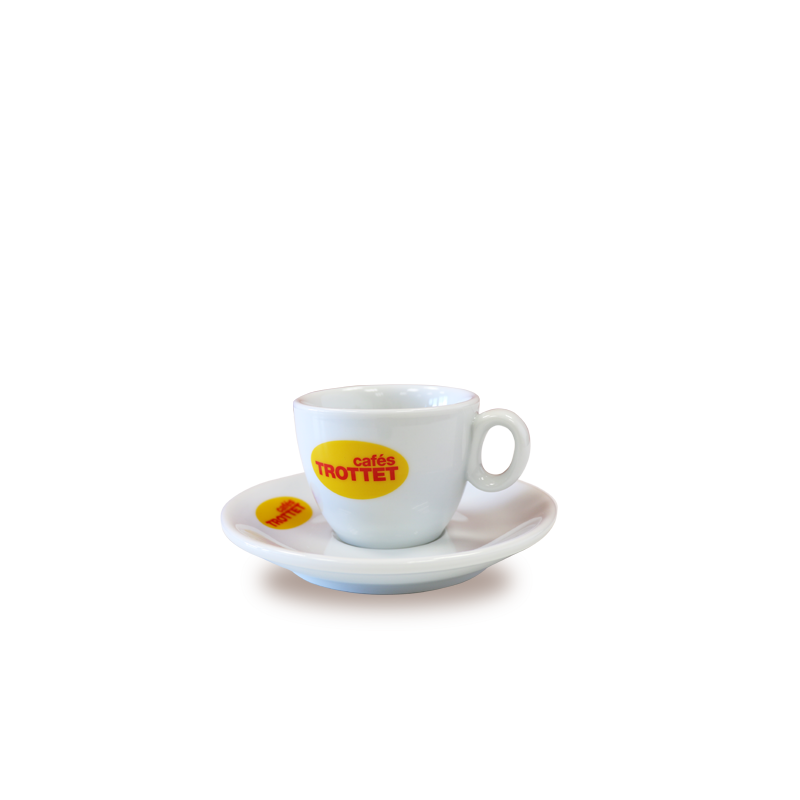  
Trottet Ristretto Mugs 6 p
The Trottet cups, available in Ristretto, Café-Espresso or even Café Lungo Americano, are white cups with our logo. They are made from porcelain. Each pack comes in 6 pieces with 6 saucers included.
By
Nino I.
on 05 Dec. 2020
(

Trottet Ristretto Mugs 6 p

)
:
Tasse ristretto
Très jolies tasses, épaisses qui garde bien la chaleur du café. Je recommande.
By
José Gonçalves P.
on 29 Nov. 2020
(

Trottet Ristretto Mugs 6 p

)
:
Tasses à café
Je viens juste de les acheter pour offrir le café à mes clients, ils adorent de boire un café dans une tasse
Pas chère et très belles tasses et sous-tasses
Merci cafés trottet