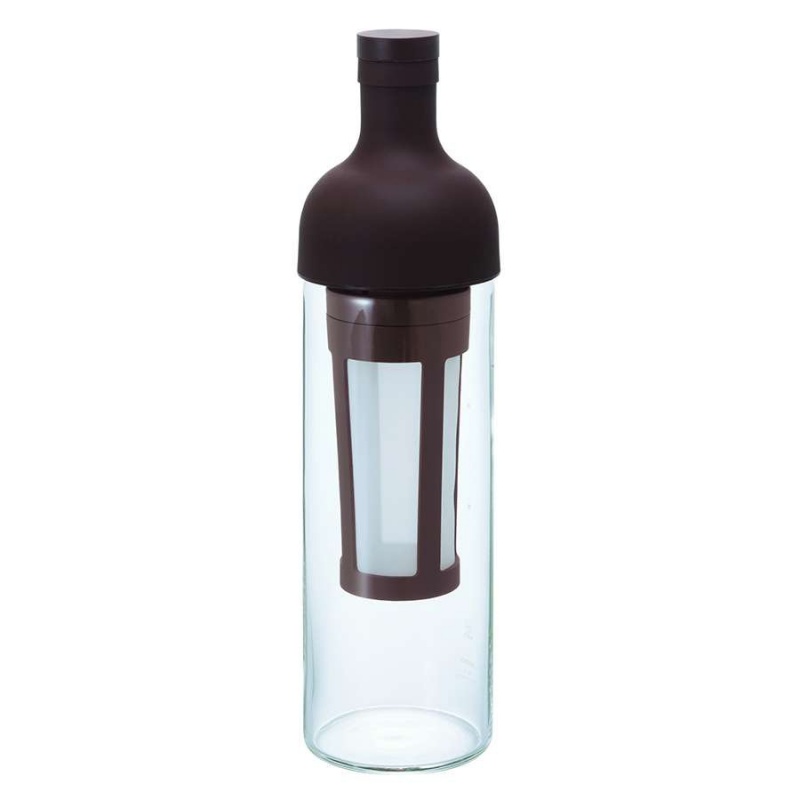  
Hario - Bottle Iced Coffee
For ground coffee in "Cold Brew"

For a preparation of 750 ml

Clear glass body
At Hario, the brown iced coffee bottle is ideal for cold brew preparations to cool off during the summer. Very similar to a bottle of wine, the cold coffee maker offers a very generous and intense liquor. Its "real bottle" shape allows it to be stored in a cool place, like any other food product. Able to prepare 750 ml of coffee using the Cold Brew method, its glass body and silicone stopper, as well as its removable internal polyester filter, the Hario Cold Bottle coffee maker is ideal to accompany you all summer.
Type of coffee
Ground coffee
Height
30 cm
Width
8.7 cm
Method of preparation
Cold
Coffee preparation
Filtre à café permanent à l'intérieur, amovible
Volume préparation
750 ml
Diameter
8.4 cm
Body
Glass and silicone
Interior / Inside
Removable polyester filter
Number of uses
1 préparation pour 1-6 tasses
Material
Glass
Silicone
By
Adrien Z.
on 18 Sept. 2018
(

Hario - Bottle Iced Coffee

)
:
AdrienZucchello
Excellente façon de s'offrir un café froid durant l'été.
Le système est très bien conçu, facile à nettoyer, esthétique et pratique.
Une fois les bonnes proportions trouvées (quantité de café, taille de la mouture, type de café, durée d'infusion), vous allez découvrir une nouvelle façon de savourer le café.
Je conseille vivement !