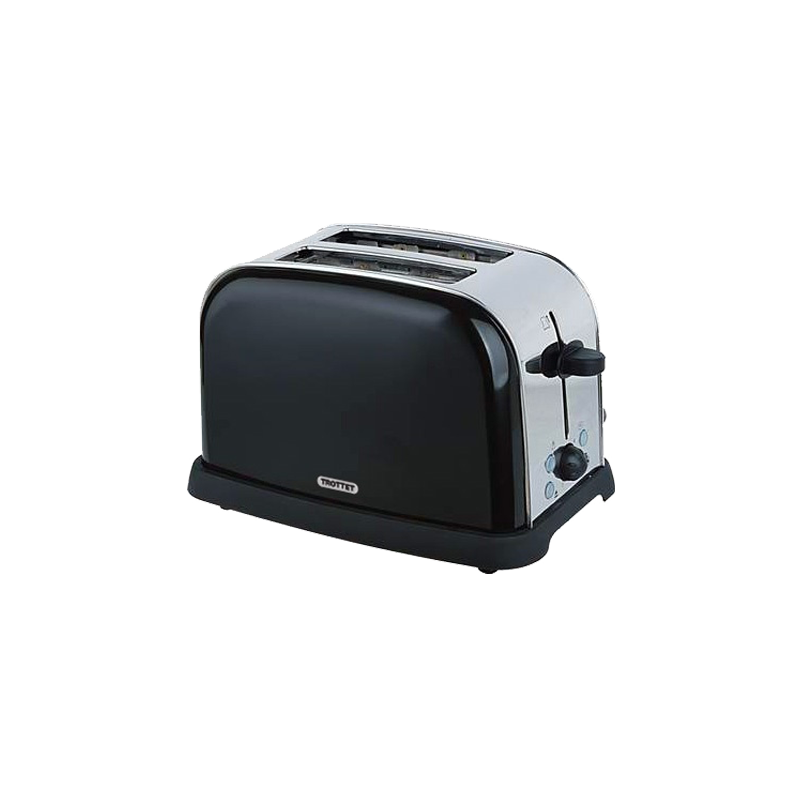  
It has the following functions:
  - toaster with automatic centering,
-function to reheat the bread,
-function for toasting bread on one side,
-thermostat with adjustable gilding levels,
- crumb drawer for easy cleaning,
- automatic bread rise or with the stop button.
By
francoise R.
on 31 Jan. 2021
(

Trottet Toaster Black

)
:
Françoise Risse
je le trouve très bien avec plusieurs fonctions, ne prend pas beaucoup de place dans le buffet.
fait du bon pain grillé
Report abuse
By
Alexandre M.
on 30 Jan. 2021
(

Trottet Toaster Black

)
:
Grille Pain
Fonctionne très bien, mais un peu volumineux
Report abuse